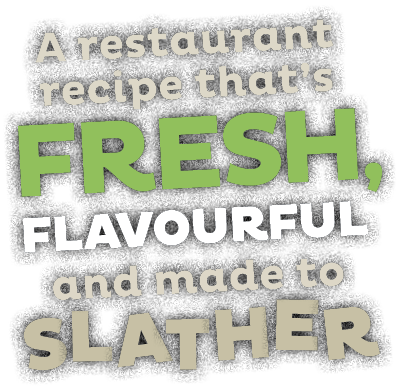 This amazing Smokehouse Sauce is a celebrated recipe that comes straight from the kitchens of our award-winning restaurant and microbrewery, Elbow Lane Brew and Smokehouse, where it is made, served and enjoyed nightly. It's 100% Irish, handmade from all-natural ingredients and is now available in a growing range of outlets including over 60 SuperValu stores in Cork, Kerry, Clare, Limerick, Tipperary and Waterford.
A dip?, a marinade?, a sauce? … all three? – it's up to you!
Smokehouse Sauce is extremely versatile. Use it with grilled, roast or cold meats, fish, cheese and vegetables. Check out the recipes section for more ideas
"How can I get my hands on a jar? … Now?!"
Good question – with a sauce this delicious, you don't want to wait around.
As well as being on sale from our restaurant Elbow Lane Brew and Smokehouse (where it's freshly made and enjoyed nightly in many of our dishes). Smokehouse Sauce is on sale at the stores listed on the Stockists page.
Adventures playlist
Recipes playlist